For Immediate Release:
January 14, 2020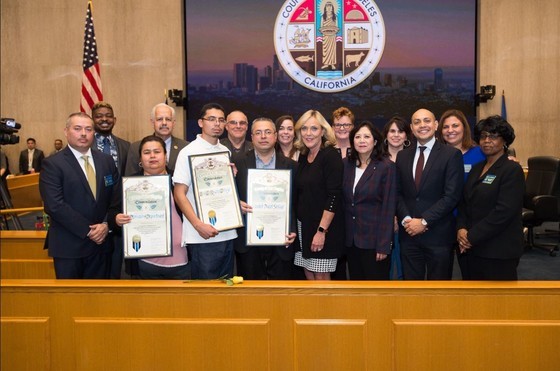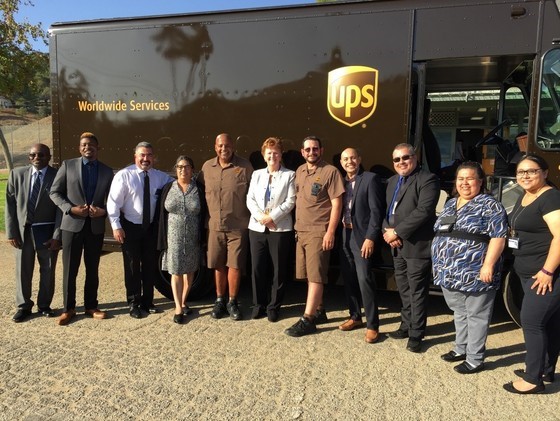 LOS ANGELES— Los Angeles County Supervisor Kathryn Barger recognized the Los Angeles County Probation Department, United Parcel Service (UPS) and East Los Angeles College (ELAC) for their partnership in creating a logistics education and career program for youth in Probation facilities.
The Logistics Education and Career Program provide youth in L.A. County Probation camps with an opportunity to earn a certificate in global logistics, obtain college credits and a job immediately upon release.  Securing a job is one of the more challenging issues that youth face upon release. UPS, East L.A. College and Probation are confronting that challenge by providing youth with skills to be competitive in the job market.  
Since the implementation of the Logistics Education and Career Program, 11 youth have been hired by UPS.  Being hired by UPS has positively impacted each participant's confidence, earning-potential, and ability to provide for their families, thus leaving behind their past and moving forward toward a better future.
"I appreciate UPS for recognizing the value of investing in their community and I'm proud of our youth in probation whose dedication and hard work proves that given a second chance, there is no limit to what young people can achieve," said Supervisor Kathryn Barger, Chair of the Los Angeles County Board of Supervisors.                                       
"I am proud of the partnership that we have with UPS and East Los Angeles College and all our partner agencies and most importantly the young men that are a part of this program. The program helps develop the skills to get a job, but it also provides participants with the confidence that things can be different, and when a youth recognizes this, the opportunities are endless," said Los Angeles County Probation Department Chief Deputy for Juvenile Services Shelia Mitchell.  
The Logistics Education and Career Program is taught by ELAC professors in Probation detention facilities. Youth that complete the program receive their certificate in Leadership in Global Logistics Skills from ELAC. This certificate provides a competitive advantage for youth interested in a career in logistics, one of the fastest growing sectors of the economy. UPS has been an invested partner who has committed time and energy to make the program a success. Their staff discuss with the youth what it takes to be successful working in logistics and have also shared their personal stories about how they were once in the justice system and how their education and logistics career helped them turn their lives around.
"I'm passionate about this program. When I was young, I had some of the same experiences and cycled through the same system," said East Los Angeles College Logistics professor Leo Medina. "What changed for me was a new set of friends, a job at UPS and an education at East Los Angeles College. Today, I'm a professor at East Los Angeles College because stuff like this works. It matters that we lend a hand out and provide career opportunities for these young people with world-class education as well."
"It is with great honor, we accept this recognition," said UPS Regional Manager Jose Banuelos. "We are committed to this program and believe that everyone deserves a second chance, having that option to succeed and taking advantage of it will get more people off the streets, into school and into work."