ABOUT US
Los Angeles County Probation and Workforce Development, Aging and Community Services in collaboration with the Office of Diversion and Reentry and the California Employment Development Department launched the INVEST program to create employment opportunities for Adult Probationers in L.A. County.
CALIFORNIA'S FAIR CHANCE ACT
INVEST Supports Second Chances
The Fair Chance Act (Assembly Bill No. 1008), effective January 1, 2018, makes it illegal for most employers in California (with five or more employees) to ask about the criminal record of job applicants before making a job offer. This means ads, job applications, and interview questions cannot include inquiries into an applicant's criminal record. After a conditional job offer is issued, employers are allowed to conduct a criminal conviction history check, but the law requires an individualized assessment before making a decision based on this conviction history.
The purpose of the law is to allow applicants to be judged based on their qualifications. This type of law is also known as a "Ban the Box" law.
INVEST SUCCES
INNOVATIVE EMPLOYMENT SOLUTIONS
Workforce Development, Aging and Community Services (WDACS) and Los Angeles County Probation Department (Probation), in collaboration with the County Office of Diversion and Re-Entry (ODR), have launched the INVEST program to create employment opportunities for Adult Probationers in L.A. County. This program coordinates Probation supervision programs with the WDACS' workforce development system to provide training and support that will help Probationers enter into the workforce on a meaningful career path.
The INVEST program is about reconciliation. We want to reach out and embrace our clients, help them find a promising career path, provide them with needed services, and help forge a new future for them in our community. Tommie Baines, INVEST Director
INVEST FACT SHEET
The Office of Diversion and Reentry (ODR) is proud to support the INVEST program alongside WDACS and Probation. Evidence shows that gaining and retaining employment is crucial to the well being and reintegration of justice-involved individuals into society. ODR's programming integrates service navigation, employment, education and other supportive services for the justice-involved population to succeed in their reentry process. Vanessa Martin, ODR Reentry Division Director
INVEST PARTNERS
INNOVATIVE EMPLOYMENT SOLUTIONS
The County of Los Angeles' workforce development program, INVEST, looks to ensure greater access to employment opportunities for populations that traditionally experience significant barriers to employment through greater alignment and leveraging of County resources and partnerships. INVEST supports the County of Los Angeles' Countywide Workforce Development Alignment Plan which aligns workforce development programs of County departments, and ensures their coordination with the countywide Workforce Innovation Act (WIOA) workforce development system. One of the Main goals of both WIOA and the Alignment Plan is to increase access to, and opportunities for, the employment, education, training and support services for individuals with barriers to employment, which are needed to success in the labor market. Individuals experiencing barriers to employment include justice involved individuals, making the probation population a priority for WDACS.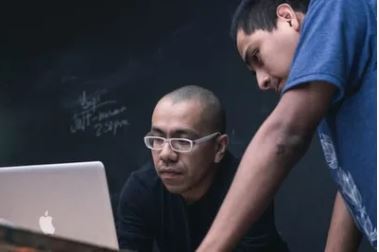 OFFENDER WORKFORCE DEVELOPMENT SPECIALISTS
CROSS-DEPARTMENTAL COLLABORATION AT EVERY PROGRAM LEVEL
One of the keys to the success of INVEST Program is the Offender Workforce Development Specialist (OWDS) Training created by the National Institute of Corrections (NIC). The program is a multidisciplinary approach to rehabilitation, job attainment and retention rooted in the evidence based strategies designed by NIC and the integration of local/regional workforce strategies. This training includes education and skill development, retention strategies, system navigation, intervention and the creation of a rehabilitation and career attainment support team. The ultimate goal is to create new ideas, opportunities and solutions to making this population employable and financially stable.
By inviting LA County staff, LA County AJCC system staff and community program partners to participate in this training partnership is not only promoted but encouraged in a formal setting. The training is facilitated by Master Trainers from Probation, WDACS, and EDD, another manner in which we actively display partnership across agencies.
The training in rigorous, requiring 80 hours of in class sessions and 80 hours of field work for a combine total of 160 hours of training that covers 12 competencies and results in the opportunity to earn a Global Career Development Facilitator (GCDF) certificate upon completion. It is challenging for staff who attend the course, but the knowledge, collaboration and resources provided throughout the training allow for better interaction with participants and greater service delivery.
The fourth LA County Cohort is currently underway with plans for a fifth cohort that will start in the spring of 2020. Further information will be made available in the near future.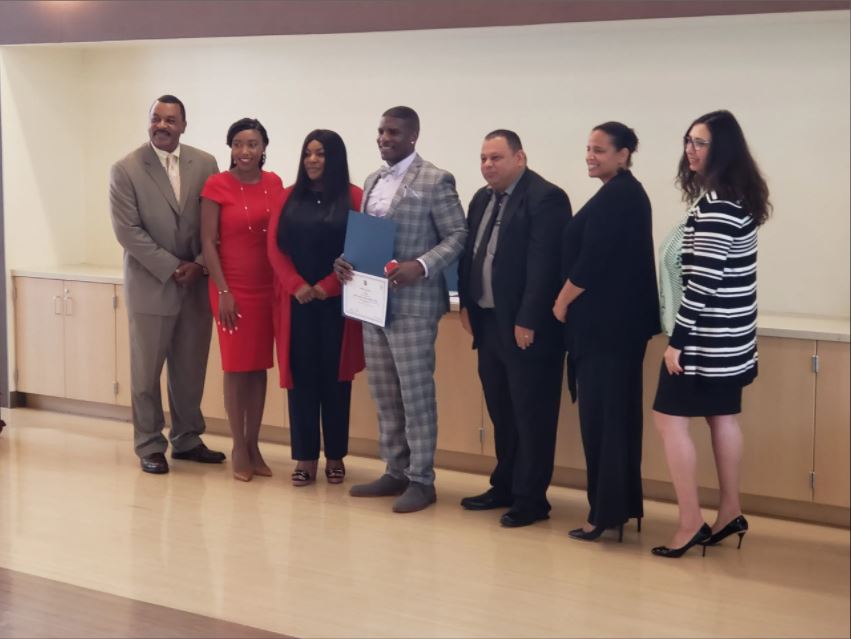 INVEST PARTICIPANT STORIES
VANDERLYN'S STORY
Vanderlyn is a 56 year old female INVEST participant who hasn't had steady employment for over 2 years. Vanderlyn informed her INVEST support team that she was interested in truck driving school and she was immediately aided in getting the process started for this. Her INVEST Career Development Specialist assisted her with enrollment in an 8 Week Truck and Bus Driver training at the College of Instrument Technology in Bellflower, CA. Vanderlyn experienced a hardship during training and had to dropout. Through determination she overcame her obstacles and re-enrolled into training with the help of her INVEST team. She went on to complete the course with a great attendance record and above average scores on all classroom material. She received her certificate of completion and was able to obtain her Class A license. After the training, she purchased a truck and is now an Owner/Operator. Vanderlyn's success is a great example of the strength of INVEST participants and effectiveness of INVEST staff in offering necessary supports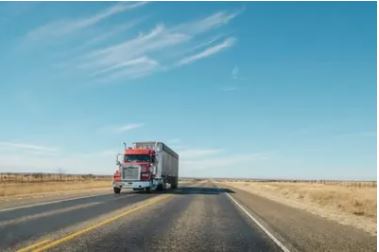 JAVIER'S STORY
Due to extensive background checks required for jobs in the medical field, Javier's recent criminal record prevented him from regaining employment as a Certified Nurse Assistant. With the support of East LA INVEST Staff and the INVEST Probation Officer, Javier set out to explore opportunities in fields more willing to give those with criminal records a second chance. His INVEST support team assisted him with career planning, resume development, interview preparation, employment leads, transportation support, interview clothing and, most importantly, emotional support and coaching. Javier remained motivated and continued to work closely with his support team, never missing an appointment. His perseverance paid off: Javier was offered employment with ROCHS Property as a Property Manager responsible for managing several of the company's properties.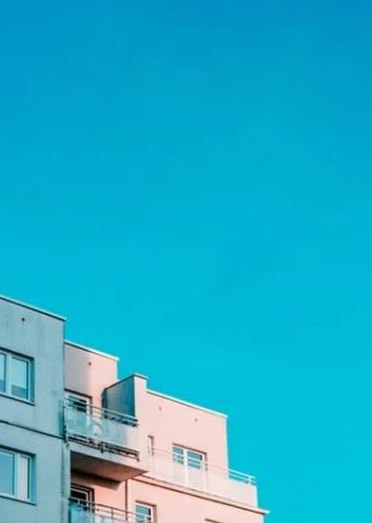 DEMAR'S STORY
Demar had been searching for employment for over two years; He knew finding
employment after being released from incarceration in 2016 would not be easy, but after successfully securing interviews with major companies like Northrop, Pride Industries, Google, Fry's Electronics, and Future Technologies, he was feeling defeated as each interview was followed with a letter of rejection. Upon enrollment in INVEST, he was provided coaching on preparing for and follow up on interviews as well as education on employers' responsibility in giving those with records a fair chance at employment. He was also provided numerous job referrals and invitations to positive recruitment event. After roughly five months of guidance and support from his INVEST support team, Demar landed a job with the Samsung Distribution Center as a Home Appliance Call-Center Technician earning $22.00 hourly.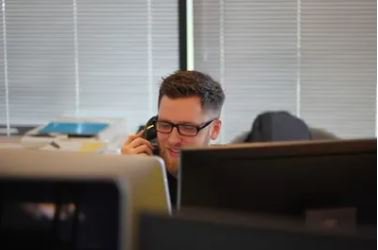 FREDERICK & JAHSAN'S STORY
INVEST participants Frederick and Jahsan found it difficult to find employment due to their justice involved backgrounds. Once they were enrolled in the INVEST program, they realized what they would be able to accomplish more than they imagined. Frederick and Jahsan participated in a cohort organized by Rancho Dominguez AJCC and Pacific Training and Development Inc. (PT&D) for carpentry. With guidance from their INVEST team, they were able to complete the PT&D program with excellence. Upon completion, they received six month apprenticeship positions as Carpenters in Saipan, Japan. The position pays $32 an hour and includes expenses for room and board. Frederick and Jahsan will also receive meal stipends throughout their stay. Their employment will have full time hours and have overtime available daily and into the weekend. With the help of their INVEST support team they were able to obtain this remarkable position, which will also give the individuals credit hours for Union Membership and a sustainable living wage. This opportunity was also made possible by each individual appearing before their sentencing judge to get permission to leave the country. The judge's approval was based on each individual's good standing with probation as well as their positive performance in the INVEST program.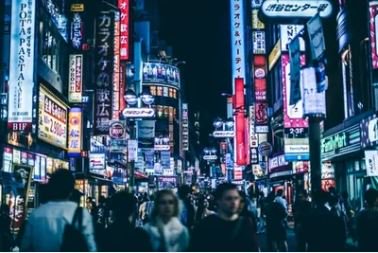 ERIC'S STORY
Eric was enrolled into the INVEST program in the spring of 2018. Like many participants, he was unable to find employment for months due to his criminal background. The INVEST Career Development Specialist worked closely with him to provide individualized services designed to fit his needs. He received support to overcome barriers such as a lack of professional clothing, lack of transportation and no high school diploma. The INVEST Business Service Representative specifically worked with Eric to create a successful resume and cover letter tailored to the skills he possessed. He was then referred to New Opportunity Charter School to start working towards his high school diploma, as education is a crucial need when establishing a career pathway. Next, Eric participated in the Creating Opportunities and Real Experiences (CORE) Internship Program in order to build his skill set work on a paid full time internship for two months. With the help of the INVEST program Eric has successfully completed the CORE Internship Program and now holds the skills and experience necessary to gain regular employment.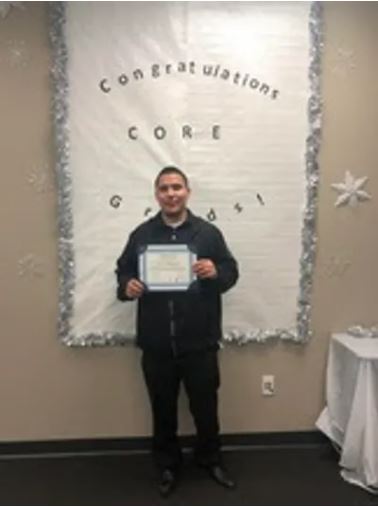 TOM'S STORY
Tom Back had not had steady employment for over 5 years after being released from custody. With the help of his INVEST team, Tom attended an eight week Heavy Equipment Operator Truck Driver-Level 1 training. Tom completed the course with a great attendance record and above average scores on all classroom material. He was also the first student to receive their new "Student of the Month" award during his December 2018 graduation ceremony. His INVEST support team was able to assist by providing him with work and interview clothing, as well as transportation support. Within a couple days after graduation, Tom's hard work paid off. He was interviewed and was offered a full time position as a Heavy Equipment Operator, earning $22 an hour .
AUTHOMATED REFERRAL SYSTEM (ARS)
WDACS developed an innovative referral system that automates referrals from Probation to AJCCs. This new system allows referrals to be made quickly and efficiently so that AJCC staff could enroll referred participants in real time. The system also allows for Probation and AJCCs to view referral and enrollment status, increasing quality of service delivery. The launch of the ARS and the hard work of INVEST staff has helped the program reach over 600 referrals to date.
SPECIALIZED TRAINING FOR JOBS IN CONSTRUCTION
Probation and WDACS is partnering with Career Expansion, Inc. launch INVEST-dedicated cohort Multi-Core Craft Curriculum (MC3) training. The training will prepare INVEST participants for apprenticeship employment in union jobs on such projects as LA County Metropolitan Transportation Authority's LA Metro Purple Line construction that will demand 7,000 jobs over the next 10 years.
CAREER EXPANSION, INC.
Check out this great video to learn more about opportunities with Career Expansions, Inc. Cohorts forming soon.
COMMUNITY COLLABORATION
INVEST
invest@wdacs.lacounty.gov